New Web Site — A #UNRIG Project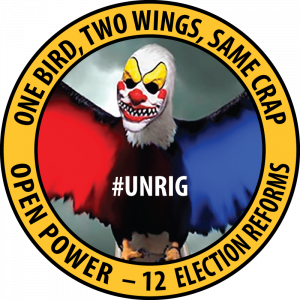 Stop Naked Short Selling Blog
https://stopnakedshortselling.org
This blog is a 60-day project that will then be maintained by someone else. The project combines a website, 20-30 video interviews, and a book, a memorandum for the president (the equivalent of a national intelligence estimate) on naked short selling, the greatest crime committed by Wall Street, a crime that has destroyed over 10,000 companies, trillions of dollars in pension fund value, priceless innovations, and millions of jobs.  Here is the mission statement: to change the law so that we can put naked short sellers — and the US Government officials who help them — in jail.
Primary Web Site Curating 80 Contributors (8 Frequent Contributors)
---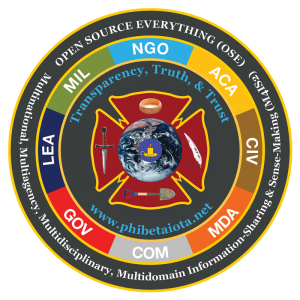 Phi Beta Iota Public Intelligence Blog
https://phibetaiota.net
This blog started originally as a place to showcase book reviews across 97 non-fiction categories (fiction being the 98th category in which Robert Steele reads, but rarely). It then morphed into an online Journal of Public Intelligence, and today provides four posts a day from a wide variety of contributing editors. It is also the archive for the original Open Source Intelligence (OSINT) pioneers.
---
Relatively Dormant Web Sites
---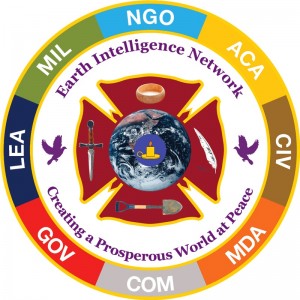 Earth Intelligence Network
https://earth-intelligence.net
This is the administrative and educational offering site for the non-profit. Of note at this site are the Herring Triangle on how to approach the challenge of achieving 360-degree awareness and strategic foresight; and our 2007 review of global experts, centers, and books on the ten threats, twelve policies, and eight demographics shaping the future. A number of websites on Public Wisdom are also featured.
---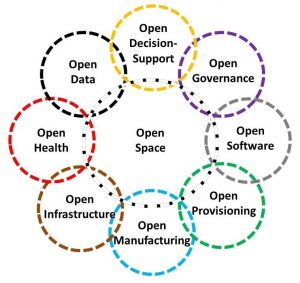 Open Source Everything 21
https://ose-21.org
This is the dormant web site for the new C Corporation, Open Source Everything, Inc.
---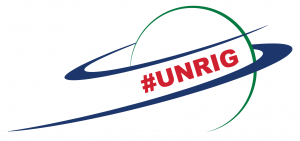 #UNRIG – Unity for Integrity
(Election Reform Act Proposed)
Founded by Robert David Steele, with the early support of Dr. Cynthia McKinney, this is a placeholder site for the twelve specific reforms needed to create educated engaged democracy and unrig the "pay to play" system.
---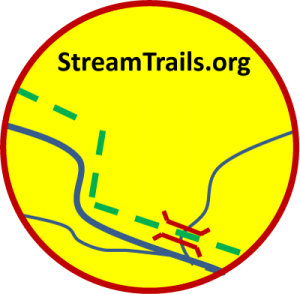 Stream Trails
http://streamtrails.org
Stream Trails is a non-profit pilot project intended to inspire hybrid governance and public access solutions to the hundreds of thousands of miles of stream trails now not managed by Park Authorities. It helps Eagle Scouts, cycling clubs, birders, neighborhood associations, churches, and others coordinate safe and legal construction of footbridges (and horse bridges at no cost to the public. The intent is to make public access to streams — a life-affirming aspect of our neighborhoods generally under-valued and marginalized — as easy as the access now provided by Park Authorities to "main" trails. Stream trails are where the wildlife is to be found. We can do better.
---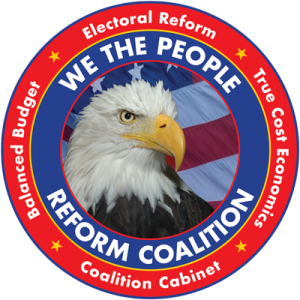 We the People Reform Coalition
http://bigbatusa.org
Originally created to support an educational campaign as a candidate for the Reform Party nomination for the presidency, this could become a reference site for what a reform coalition might aspire to offer the public. Electoral Reform, a Coalition Cabinet, a  Balanced Budget, and True Cost Economics are central to restoring integrity to the process of governance.
alt-gov.org and alt-intel.org are under development.